World Premiere for Lawo's 4K Format Converter – New Virtual Module for V__matrix providing format conversion between SD, HD and 4K
Lawo's latest innovation premiered at the IBC 2018 is the vm_udx Virtual Module (VM) for the V__matrix eco-system, providing format conversion between SD, HD and 4K formats plus audio embedding/de-embedding, frame-sync, proc amp and RGB color correction functionality.
At its core the vm_udx provides four independent paths of format conversion between SD, HD and 4K for IP and/or SDI signals. Conversion between SD and HD formats uses one path while conversion to/from 4K uses four paths. Each path provides full video framesync and audio sample rate conversion as well as audio and video delay functionality. Every path also has audio embedding/de-embedding capabilities with audio gain, surround to stereo downmix (5.1 & 7.1) and x/y-fade functionality for all outputs. A 5,312x5,312 mono audio router provides ample room for audio embedding/de-embedding to video as well as pure audio channel reshuffling if desired. Broadcast quality RGB and YUV color correction is provided for every processing path. An additional four independent paths for a total of eight are available with the +4UDX option that can be added at any time.

Fundamentally designed with IP networking in mind vm_udx natively supports both ST2022-6 and ST2110-20 IP video as well as ST2110-30/-31/AES67 and RAVENNA IP audio streams. Conversion between IP video and IP audio standards is also possible, e.g. ST2022 to/from ST2110. To ensure high availability ST2022-7 hitless protection switching is natively supported. With the available io_bnc rear-plates vm_udx allows for legacy connection to SD-, HD- and 4K-SDI. For 4K both single-link 12G-SDI as well as quad-link (2SI and SQD) is supported. In addition the vm_udx is also capable of single-link to quad-link and 2SI to SQD cross-conversion.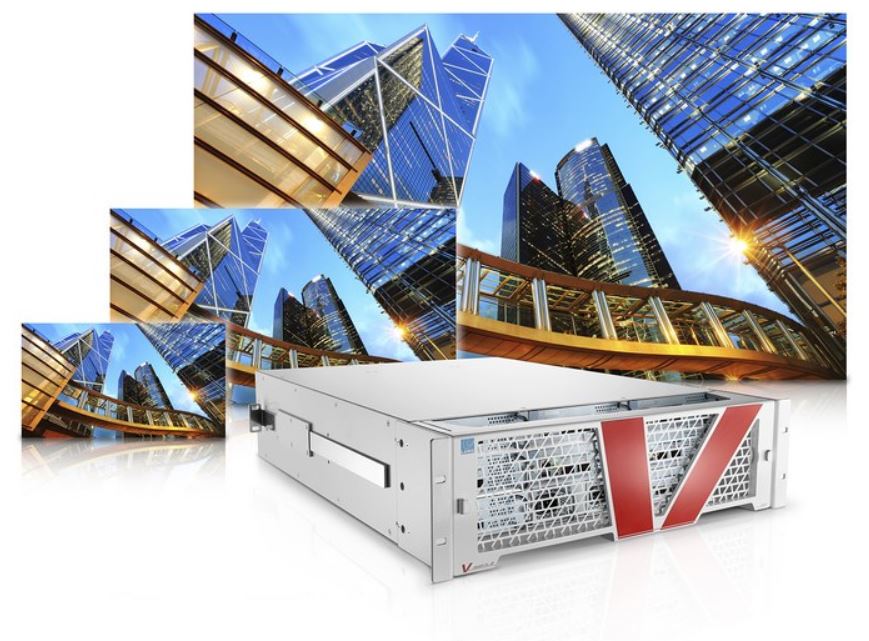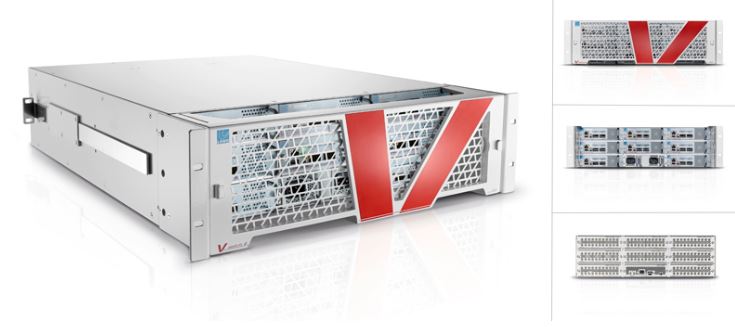 4 instances of Up/Down/Cross conversion between SD/HD/4K (1 instance when converting to/from 4K)
Additional 4 instances available with the +4UDX option
5,312 x 5,312 audio mono matrix with full audio embedding/de-embedding and shuffling between SDI/IP, IP/IP and SDI/SDI with SMPTE2110-30/RAVENNA/AES67
Includes framesync, RGB/YUV color correction and timecode insertion
4K 12G-SDI single-link inputs/outputs when combined with the io_bnc rear-plates
Built-in programming, configuration and streaming telemetry capabilities
Simple management and control through Lawo vsmStudio makes operation imperceptible from a traditional baseband environment while maintaining all of the benefits of an IP system